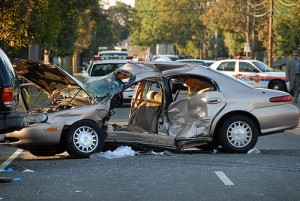 Attorney Gary A Kessler has successfully represented hundreds of people injured in uninsured or under-insured motorist accidents and traffic collisions for twenty-five years.  This experience has given us the legal expertise and financial resources to handle our client's cases to achieve the best maximum results in each of our client's cases.
You never know when you may be seriously injured in an accident with an at-fault under-insured or uninsured driver whose negligence causes damages in excess of their available insurance coverage.  In such a situation, you are forced to make a claim against your own insurance company for medical expenses, future medical treatment, and your pain and suffering. Suddenly your insurance company is your opponent.
It is important that you have adequate uninsured/under insured motorist coverage.  It protects you and your family.  You should consider increasing your limits well beyond the minimum requirements, and it is surprisingly affordable to do so.
We negotiate with your insurance company, and provide skilled personal injury representation.  We help you make well-informed decisions and achieve your best end result.  Contact our firm today.
Motorists who drive without enough coverage tend to be careless on the road, too.
The number of uninsured and under-insured motorists in California has increased in recent years to 25% of drivers in the state are still uninsured or under-insured, according to the California Department of Insurance.  Because uninsured and under-insured drivers are more likely to be involved in accidents, they put the rest of us at risk every day.  The uninsured and under-insured driver normally drive more aggressively and tend to get into serious accidents.  Many of these types of individuals drive like daredevils.
You should know that California drivers must be offered uninsured motorist coverage unless they specifically refuse the coverage in writing.  Many drivers also choose to purchase under-insured motorist coverage.
If you have been involved in an accident involving an uninsured motorist or a driver who is under-insured, please contact the Law Offices of Gary A Kessler today for a free consultation.  We have helped clients with hit and run, under-insured and uninsured motorist claims for over twenty-five years. The following are just three examples of some interesting cases:
Our client, who was riding a bicycle, was in an intersection collision by an under-insured driver.  The accident resulted in $85,000.00 in medical bills and a permanent injury for our client.  The other driver had only $15,000.00 in insurance coverage.  Fortunately, our client had a $500,000.00 under-insured motorist policy to protect him against just this type of accident.  Attorney Gary A Kessler made a claim against his policy and were able to recover the full $500,000.00 in compensation.

A professional truck driver was seriously injured when a motorist under the influence of alcohol crossed over the double yellow line causing a head on collision.  The negligent driver had only $15,000.00 in coverage, but our client's damages far exceeded that amount.  We made a claim and recovered an additional $985,000.00 from the million dollar liability and under-insured policy the trucking employer had purchased for the work truck.

Our client was rear-ended on a freeway off ramp.  Plaintiff incurred $100,000.00 in medical bills.  Defendant driver only had $30,000.00 of insurance coverage.  Luckily, our client had $1,000,000.00 of under-insured motorist policy to protect him from this type of accident.  Our office made a claim for the balance of the $1,000,000.00 under-insured motorist policy which only at the beginning of arbitration proceeding and the threat of "bad faith" claim did our client's carrier pay the balance of the $1,000,000.00 policy (i.e. $985,000.00 for a total recovery of $1,000,000.00).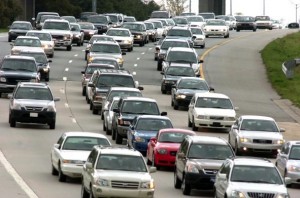 Due to the fact that we all travel in an automobile in California it is very likely that at some point in time you will be involved in a collision.  Protect yourself by observing the rules of the road and purchasing comprehensive auto insurance that includes uninsured and under-insured motorists coverage.  Keep in mind that you purchase liability insurance in case you injure or cause property damage to someone else, but you carry uninsured and under-insured motorist coverage to protect yourself.  In California nearly 25% of the cars and drivers on the road are uninsured.
If you have been involved in a California automobile accident you may be entitled to compensation by the negligent party's insurance company and/or your own if the negligent driver was uninsured or under-insured.  Never proceed with a negligence claim without first obtaining legal advice from an experienced California lawyer who knows how to deal with the insurance companies and will make sure you receive maximum compensation for your injuries and damages.
California uninsured/under-insured motorist lawyer Gary A Kessler will promptly investigate a crash, determine fault, investigate all insurance policies available to you to obtain the maximum financial recovery for you and your loved ones.  Regardless of who was at fault in the accident, victims should immediately seek the counsel of an experienced automobile accident attorney to protect your legal rights.  Within the first week, important physical evidence can be lost, and/or destroyed and witnesses may become hard to find.
Demand accountability from those responsible for the automobile accident.  Many times the insurance companies will play "hardball" if you try to settle the case yourself or you have employed a lawyer who does not have the litigation experience to handle such a complex uninsured/under-insured motorist case.  We at the Law Offices of Gary A Kessler have twenty-five years of litigation experience and know how to handle the insurance companies to your advantage.  We are prepared to front all costs required for the necessary investigation and expert witnesses needed to prepare your case for trial.  So contact the Law Offices of Gary A Kessler today for a consultation.
The laws regarding automobile uninsured/under-insured motorist accidents are complex and include many facets of the law.  It is vital to surviving family members to seek the advice of an experienced uninsured/under-insured motorist accident lawyer such as Gary A Kessler at the Law Offices of Gary A Kessler to protect your rights and those of your loved ones.
The Law Offices of Gary A Kessler carefully selects its wrongful death and automobile accident cases so that we may give you (the client) the substantial personal attention neccessary to obtain a successful result for your case.
The Law Offices of Gary A Kessler is prepared to front all costs required for a thorough investigation and top expert witnesses to prepare for the trial of your case.  As in all automobile accident and serious personal injury cases, we advance all legal costs to prepare and present our client's claim, and receive for our services only a percentage of what we recover for our attorney fees on their behalf.  Upon settlement our costs shall be reimbursed to us from the gross recovery.  If there is no recovery, no attorneys fees or costs are owed to our firm.  Contact the Law Offices of Gary A Kessler today so we can preserve the evidence and demand compensation and accountability from the responsible parties!